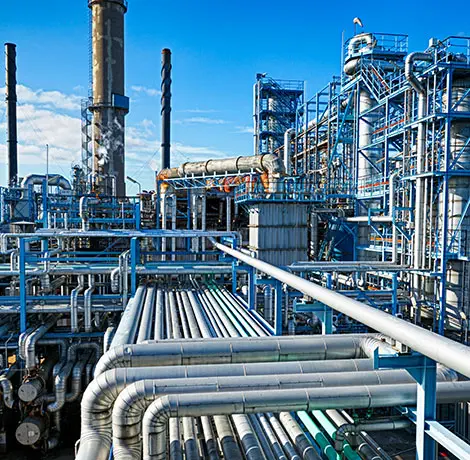 We provide cleaning procedures to improve equipment efficiency, throughput, safe turnover to maintenance, and duration of execution.
EnvTech products are compatiple any metallurgy, safe for handling, non corrosive, and comply with NACE standards.  EnvTech products are custom blended for each project with the following goals in mind.
Equipment Degassing (LEL, H2S, CO, VOC).
Hazardous substance conversion into environmentally friendly products.
Effective scale removal (corrosion scale, iron oxides, etc.)
Pyrophoric oxidation in packing beds, demisters, vessels, and heat exchangers.
Pre-commissioning.
Tank cleaning and degassing.
Non-Corrosive Cleaning and Neutralization of Alkylation Units
A non-corrosive, neutral-pH technology for the removal of iron fluoride, sulfuric fouling, alky sulfates (acid esters) and polymer deposits in HF or Sulfuric Alkylation units. This unique technology is significantly safer, more effective, and more efficient than conventional methods.