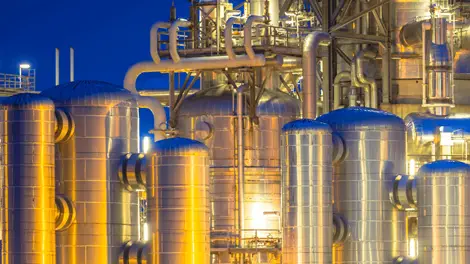 Case Study
:
Heavy Oil Processing Units
EnvTech has developed a variety of products to adapt to the most challenging refinery conditions. EnvTech's broad range of cleaning & decontamination formulations offers the unique ability to develop the precise blend of chemistries for each specific decontamination project.
EnvTech Inc as a leader and innovator in process equipment decontamination has developed specific procedures and chemistries for each project, including coker fractionators, atmospheric columns, vacuum columns, and desalters.
EnvTech is able to provide cleaning and decontamination of each circuit in under 24 hours.

Often, EnvTech results exceeded plant expectations to the point that much of the planned hydro-blasting work is no longer necessary.

Always, the process 100% eliminates pyrophoric material, including in packed column sections.

On all EnvTech projects, exceptional results are achieved while complying with health, safety, and environmental requirements.


The amount of effluent is always procedurally minimized, and the waste effluent is easily managed by the wastewater plant or treated onsite for immediate disposal.
EnvTech Project Managers ensure comprehensive communication between all refinery personnel during the project, including planners, operators, and engineers.

EnvTech chemical cleaning services include:
Detailed project planning including; identification of project requirements, development of complex procedures & drawings, blinding conditions, and waste effluent handling strategy.

State of the art equipment to create the required temporary circuits
24-hour onsite consultation throughout the decontamination process
Post project review with the client to identify areas of potential improvement. 
References available upon request.