Innovative cleaning method that uses the properties of sandblasting but with a non-abrasive material. This unique process removes fouling from the aluminum fins in the fin-fan cooler banks vastly improving efficiency.
We use a new "dry" low pressure chemical cleaning process which allows online cleaning of forced and induced draft air-cooled heat exchangers.  The chemistry has no adverse effects to people or the environment.  The process is safe and cleans three to four air fin bank exchangers (approximately 40m2 each) in a single 10-12 hr shift.
We use our proprietary DRY-X™ chemical mix formulated for maximum impact on the surface area of tubes and aluminum blades. This unique formula is used in combination with our regulated low-pressure-jetting equipment, to maximize cleaning effectiveness while minimizing the amount of product required.
Benefits as compared to traditional high pressure water cleaning include
:
SAFETY for those working with the process as well as those working around it
ON LINE - "DRY" - cleaning method
LP jetting technique
Special chemical mix: No erosion on tubes & blades

Immediate, noticeable increase in exchanger efficiency leading to increase in unit throughput

DRY-X® is specially designed for Fin-Fan cleaning and hardness of the chemical is equal to chalk
Environmentally-friendly process/chemistry
Methodology recognized and approved in refinery and chemical plants around the world

Immediate effect - recovery of three common banks of air coolers in just one shift (around 90 m2 at 10 hrs of effective work)

Cooling capacity restored to at or near 100%
When maintenance is neglected it has been proven under-deposit corrosion takes place - CLEANING IS NEEDED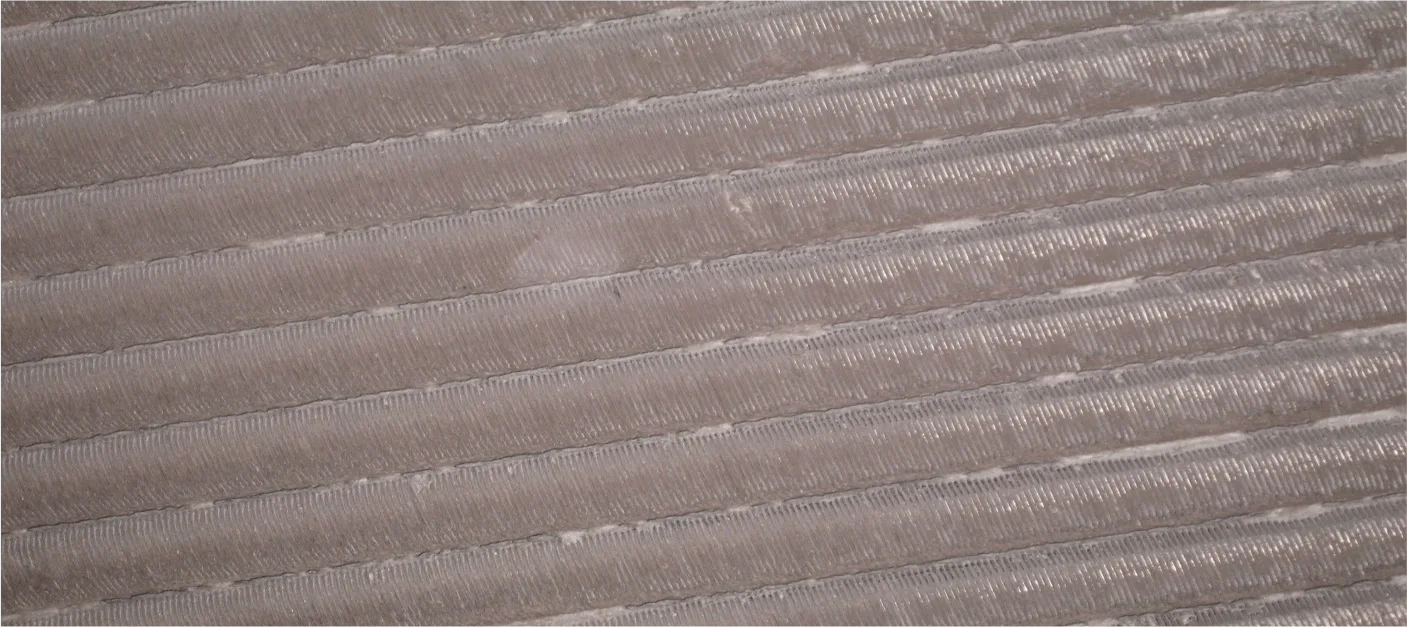 Under-Deposit Corrosion (UDC) on the Aluminum Blades
Blades were dirty and very brittle and were braking off by touching only. Chemical cleaning soft enough
Photo: Finfans U-3100 Refinery Petrobras, Bahia, Salvador
Fin-Fan Air Cooled Exchanger Bank Cleaning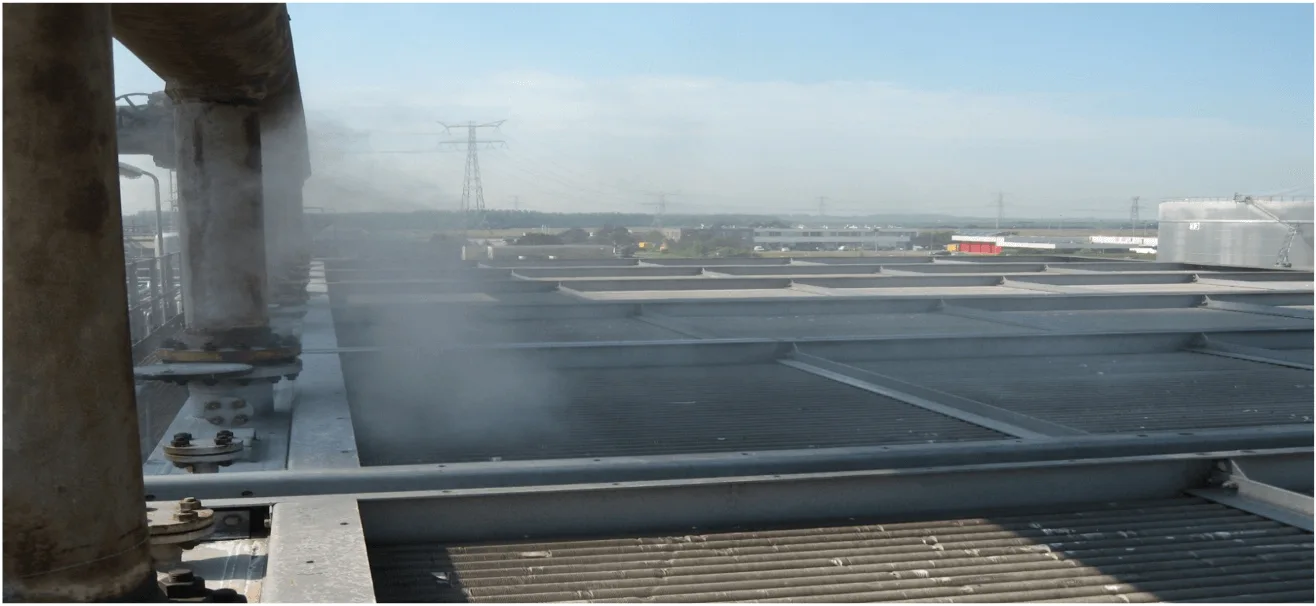 Fin-Fans at BP Refinery in Holland
Photo: The cloud of dust generated, is minimum and does not cause damage to nature or people in area.
Fin-Fan Air Cooled Exchanger Bank Cleaning
Parameters of good cleaning result:
When dust cloud becomes white

Natural Draft in Plenum has been established because of removing dirt and blockages
Photo: Fin fans in Galup Energia , Portugal , Europe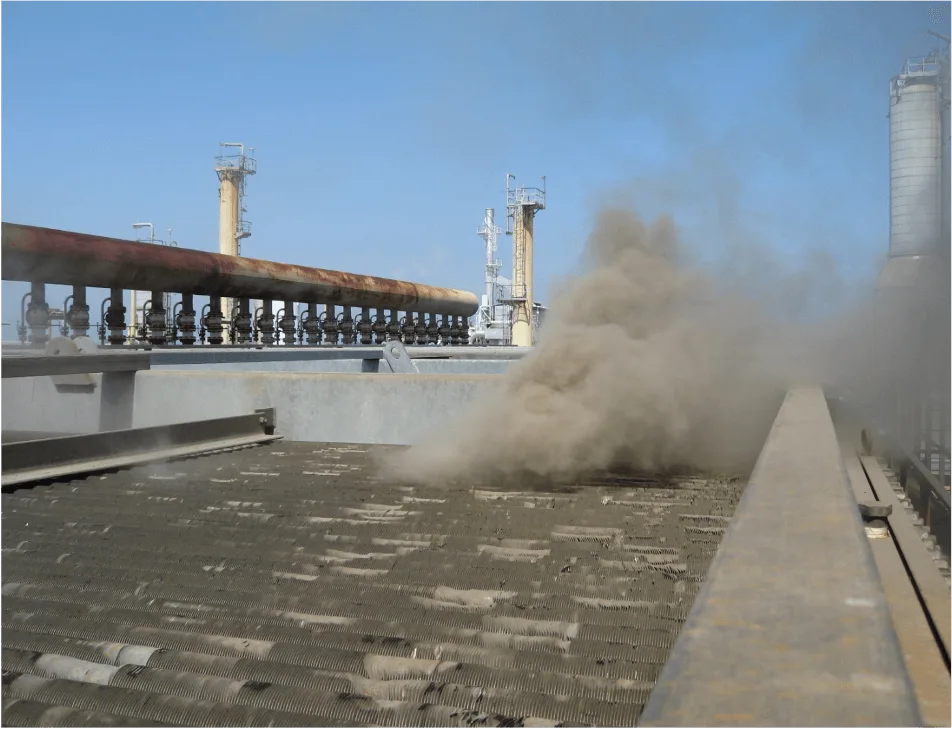 Preferred inside Plenum cleaning
When not possible using extension jet tube
Inside cleaning need also special permit and fresh air mask
Key Benefits
Process that meets all environmental standards.
Biodegradable and nontoxic.
Work is performed safely, efficiently, and effectively with little to no impact on maintenance planning in adjacent areas.
Minimal preparation.
Immediate process improvement.
Innovative and revolutionary methodology coming from Europe and now adapted in USA, South America and Saudi Arabia.